Give the gift of adventure!
Your gifts are the essential first step in providing life-changing outdoor adventures for youth and we are so thankful for your support! By donating monthly, you allow our staff to spend less time fundraising and more time outside with kids, which is what ultimately matters the most.

Give the gift of outdoor adventure and become a monthly donor today!

"I am thankful for Peak 7 because of the impact that the BAC had on young women. Peak 7 gave these girls a positive experience that empowered them to be confident in their abilities, personalities, and identity."

- Kelley, former BAC guide


With each gift, more and more youth get to experience transformative outdoor adventures throughout the Pacific Northwest. Thank you for making these trips happen for the youth in our community!
To access an existing account, click on the gray icon in the right corner of the giving module below.
Monthly Giving Opportunities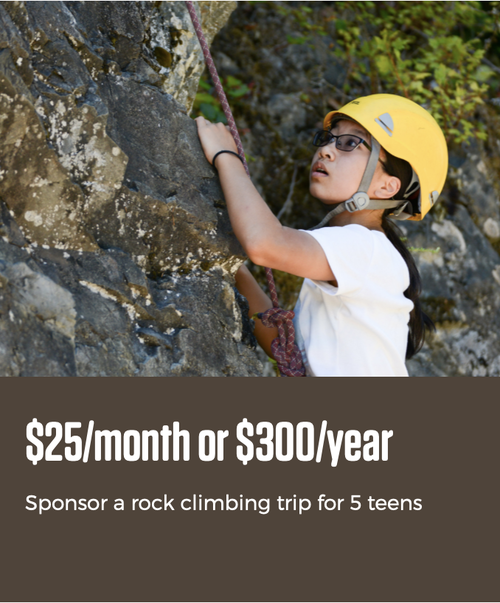 One-Time Giving Opportunities
Other Giving Opportunities