Your gifts are the essential first step in providing life-changing outdoor adventures for youth and we are so thankful for your support.
Check out how your monthly and one-time gifts will be used to serve youth on this page OR enter the amount you'd like to give below!

All gifts given through the end of 2020 will double, thanks to the generosity of a matching donor!

To access an existing account, click on the gray icon in the right corner of the giving module below.
Monthly Giving Opportunities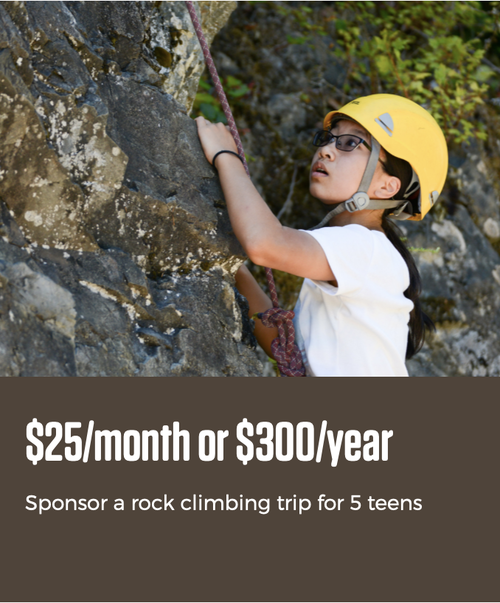 One-Time Giving Opportunities
Other Giving Opportunities