Brian is a native of the Pacific Northwest who grew up experiencing outdoor adventures from a young age. After learning to windsurf at the age of 9, along with instructing, he went on to complete nationally. It was through those adventures that he felt God's call to invest in youth and to share God's creation with them. Married with 3 boys of his own, he has invested over 25 years in ministry and non profit leadership and loves leading the Peak 7 team.
Austin grew up in a log cabin in Cheney, Washington. He loves being outside and enjoying nature. After graduating from Eastern Washington University with a degree in outdoor recreation, he spent 4 months living in Germany working with youth at Ramstein AFB. Then for 3 years Austin worked for the Union Gospel Mission's Tshimakain Creek Camp as the assistant manager. He enjoys anything to do with the outdoors, especially backpacking, hunting, and a good game of pinochle. He loves working with youth and wants to serve God wherever he is. He loves to travel and has been to, Mexico, Russia, and parts of Europe, Africa, and Canada. He is excited to serve God in the Pacific Northwest with Peak 7.
Office Manager & Bookkeeper
Shelley was born and raised in Spokane, where she met her husband Peter while in High School. Along with Washington, she's lived in Arizona and Indiana all while raising 4 children. Her first real outdoor adventure was a spring break trip with Outward Bound Adventure in Canada. Shelley and her family enjoy camping and boating wherever they currently call home.
Spokane Program Coordinator
Oregon Program Coordinator
Seattle Program Coordinator
Alex was born in southern Maryland and grew up camping and hiking with his family. During college he completed a NOLS semester in the Rockies, which sparked his passion for the outdoors. Alex started as a rafting and climbing guide for Peak 7's Oregon branch in the summer of 2013 and began working full time that fall. Alex loves rock climbing and can often be found leafing through guide books and planning the next trip to the mountains. Alex currently lives in Spokane with his wife, Rachel and dog, Havoc.
Sara-Anne grew up in Redmond, OR on the desert side of the state and now lives near Portland, OR. Her first experience with outdoor adventure was on a Peak 7 Leadership Development Trip in 2012 where she discovered her love for outdoor ministry and passion for introducing others to the outdoors. Since then, she has been on summer staff as a seasonal guide, volunteered, and joined the full-time team as the coordinator for the Oregon Program in 2018. Her favorite part of the job is watching people build relationships and gain confidence through outdoor adventure. When she's not on the river, you'll find her skiing (she was a ski instructor at Mt. Bachelor for 2+ years), snowboarding, reading, playing games, or on a road trip with her closest friends!
Suzanne was raised on the Beautiful island of Hawaii. Growing up in such a beautiful place exposed her to the beauty of God's creation at an early age. Her love for the outdoors moved her all the way to Seattle to attend Seattle Pacific University, which turned out to be one of the best decisions of her life. In her spare time, Suzanne loves hiking, rock climbing, snowshoeing, kayaking and stand up paddle boarding! She has been involved with Peak 7 for three years and counting, and is a certified Personal Trainer in the Seattle area. Seeing people challenge themselves and get out into God's beautiful creation is one of Suzanne's biggest passions in life. Through Peak 7 she hopes to reach as many people as possible and get them outside!
Seattle Program Coordinator
Development & Communications Coordinator
Lorelei grew up in South Carolina and joined the Army Reserves while in college. After college she joined the Army full time where she had an opportunity to travel and explore many new places and cultures around the world. Eventually, While stationed at Fort Lewis, Washington, she fell in love with all the climbing, trail running, caving, canyoneering, sea kayaking and backpacking in Washington State. She spent the last 15 years working with various non-profit organizations teaching mountaining, rock climbing and backpacking and leading trips all over the Pacific Northwest. Her passion is encouraging youth to push themselves further than they dreamed and to experiencing Jesus' love along the way. When Lorelei is not working, she's either on a long trail run in the mountains or out on an adventure with her husband and three kids.
Lena is a northern California native turned Seattleite that loves any chance to get out and explore nature. She spent the majority of her childhood camping, fly fishing, skiing, and hiking (and day dreaming about one of those things whenever she was indoors). She met Jesus on a missions trip to the mountain town of Harmons, Jamaica – and sharing God's love through outdoor adventure has been on her heart ever since. In her free time, you can find Lena somewhere in the northwest wilderness, taking in waterfront views around Seattle, reading in a coffee shop, or enjoying as much live music as her budget will allow. Working at Peak 7 Adventures is her absolute dream job and she hopes to use her expertise and passion for media to make the outdoors accessible for kids from all walks of life.

Wilderness Medicine Instructor
Daniel grew up as a missionary kid in Peru and Ecuador. He started climbing mountains at the age of 15 with his high school's mountain climbing club. He attended Nordfjord Folkehøgskule in Norway, majoring in Glacier and Mountain Climbing. He served as a missionary in Ecuador for 10 years, creating a backpacking program for an outdoors ministry called El Refugio. His passions include mountaineering, photography, medicine, and mentoring.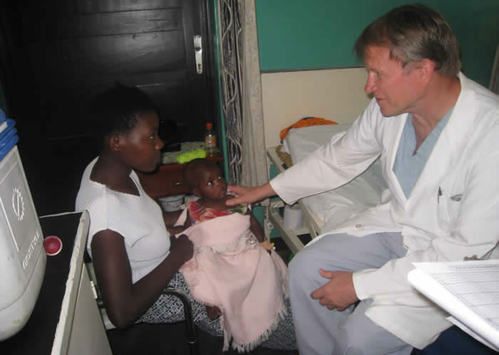 Wilderness Medicine Course Director
Dr. Kerrigan is Director of Wilderness Medicine. He is a board-certified general surgeon and former Instructor of the U. S. military's Advanced Trauma Life Support (ATLS) course. He has practiced in underserved areas around the world and has published research articles on tropical diseases and venomous snake bite. He is a recipient of the American Medical Association's prestigious Nathan Davis Award for "outstanding contributions to promote the art and science of medicine and the betterment of the public health."
Wilderness Medicine Instructor
Kyle has been a key member of the Peak 7 team for several years now, contributing heavily to our wilderness medicine and rafting programs. As a veteran, and current volunteer Firefighter and EMT, Kyle lives in the Priest Lake area with his beautiful family. He has volunteered a massive amount of hours over the last seven years to further the mission of Peak 7 and positively impact the lives of countless young people in our region. In his off time, Kyle also serves at his local church as a youth pastor.
Hi! My name is Morgan McIntire and I can't wait to guide for Peak7 for the next two summers! I was born and raised in Louisville, Kentucky but I go to college in Phoenix, Arizona. I'm studying entrepreneurship and psychology and spend my time at school (other than in class, of course) serving as a leader on the global outreach program and working at the RockWall on campus. I love early mornings, coffee, long runs, star-gazing, good books and good company. Trail running is what sparked my love for the outdoors, I started running cross country in 3rd grade and I've been in love ever since. In the past couple of years I started climbing rocks, and it's been quite addicting. Both hitting trails and climbing up some rocks have taught me so much about the world, myself, but mostly God and I'm so excited to not only deepen my love for God and the outdoors, but share and experience it with the people around me!
Hi!! My name is Haley Suskin, and I am incredibly excited to be working for Peak 7 for the next two summers!! A little about me…I go to college at North Greenville University in South Carolina, and I am studying Outdoor Leadership Education (and I love everything about it!). I have a passion for youth, and I believe that the outdoors is a truly special means to reach others in unique, deep, and life-changing ways. Good conversation is the key to my heart (along with a piping cup of black coffee), and I'm always down to chat about personality types, life's adventures, or how cool Jesus is. My hope for the summer (and my life) is for it to be FULL of genuine worship for the God who created the places we get to explore.
Hey everyone! My name is Josh and I am so excited to partner with Peak7 this summer as a backpacking and climbing guide. Despite growing up in LA, I spent a large portion of my childhood outdoors, exploring the Eastern Sierra and local mountains. I have always been profoundly impacted by the beauty of God's creation, and fell in love with the Northwest when I moved here eight years ago. I spent the last two years working as a youth climbing coach, and just finished my M.A. in Spiritual Formation and Soul Care. I'm excited to integrate my experience as a Spiritual Director in a wilderness ministry context. I love people and my heart is to see them come to a deeper awareness of themselves in relationship with God and community in the outdoors. Working in outdoor ministry is a long-time dream and I can't wait to see all God has in store for this summer!
Hi, my name is Coleson Hornsby and I am from Atlanta, Georgia. I have been going to college in North Georgia in the beautiful Smoky Mountains! I have a love for guiding adults and children alike in the outdoor setting and seeing how time in the wilderness can influence people's lives for the better. When it comes to outdoor activities there is nothing that I will not try. My favorite activities are climbing, snowboarding, and kayaking. Someday, I hope to work in wilderness therapy as a guide/ counselor for kids in need. I am so excited to be apart of Peak 7's Oregon team and cannot wait to get out on the river!
HELLO!! My name is Annie Waters and this will be my first year at Peak 7 Adventures as an Oregon Guide. I was born and raised in Colorado, where I was introduced to hiking in the Rocky Mountains at a young age. Although these memories are precious and valuable, my love for the outdoors came about during the summers at my grandparents lake cabin in Western Minnesota. As the outdoors have been such an integral part of my life, when I headed off to college at Grand Canyon University, one of my first priorities was finding a community that loved the Lord's land as much as me. I got involved in an awesome outdoor recreation community which brought me so many brothers and sisters in the Faith. Some of my favorite outdoor activities are backpacking, paddling of all sorts, water skiing, yoga, biking, and laying in the sun. I love good food, specifically veggies, and the smell of rain. I am so beyond excited for this summer because I love the trust, vulnerability, and the empowerment that goes into experiencing the wilderness.
Hi there. My name is Kate Geatches and I'm super excited to be back with Peak 7 guiding another year on the river. Last summer I had an incredible experience enjoying God's beautiful creation and meeting amazing people on the daily. I will be graduating this May at North Idaho College with my Outdoor Recreation Degree. Once I moved to Idaho several years ago I was captivated by the beautiful scenery I was surrounded by, this is what started my love for the outdoors. Im always up for an adventure! Some of my favorite things include, hiking, mountain biking, photography (I love capturing moments through a lens!!), thrift shopping and snowboarding. Nothing quite beats spending a hot summer day on the river so I'm so glad to be back and see what this summer has in store for me!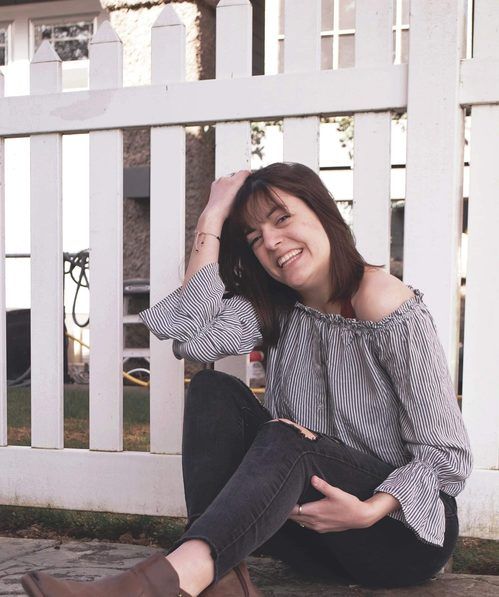 Hiya! My name is Mariah Shalom! I'm a big personality in a not-so-big person! I love to worship the Lord, adventure, and make others belly-laugh. I am one of eleven siblings and I am the only one who has dedicated my life to Jesus. I grew to love the outdoors during my retreats with Peak 7 in high school. This organization has changed my life and I'm so thrilled that I am able to be a part of the team! I am most passionate about Jesus, His people, and His creation. My biggest hope is to glorify God by working in the outdoors full-time in the future, where I feel closest to Him. I am so beyond excited to be working with the people that helped change my life for the better!
Hello, I'm Maggie Hoffman and I'm beyond excited to help people experience the wonders of playing and growing outside this summer. I have 7+ years of youth ministry experience and for the past two years have spent my work days hanging out with middle-schoolers and coaching athletics. I am loud, goofy, energetic, and always ready for a new adventure. I live by the firm belief that pretty much everything is better outside. Snowboarding, skiing, biking, backpacking, camping, and climbing are just a few of my favorite activities. Let's go outside.
Subscribe to the Peak 7 newsletter!